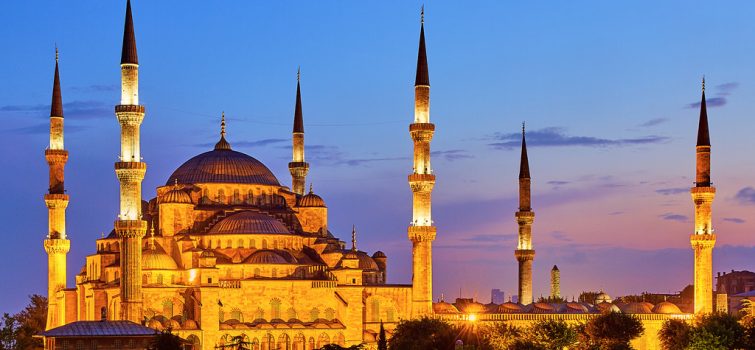 After the Peace of Zsitvatorok and the unfavorable result of the wars with Persia, Sultan Ahmed decided to build a large mosque in Istanbul to placate Allah. This would be the first imperial mosque in more than forty years. Whereas his predecessors had paid
With its six minarets and sweeping architecture the Sultanahmet or 'Blue' Mosque impresses from the outside. Unlike Haghia Sophia, this is still a working mosque, entry is through the courtyard on the SW side which is back side of mosque. No shorts or bare shoulders (shawls are provided) and you will need to remove your footwear (bags are provided that you can place your shoes in). Entrance is free, but donations are welcome upon exit. The mosque is closed during ritual prayer but mosque volunteers provide you with a free presentation about the Mosque and also about Islam during that period.
Sultanahmet (by tram: Sultanahmet Station)
Visitor hours: 09:00-21:00 hours everyday, except pray times. 700 meters away walking from our hotel.